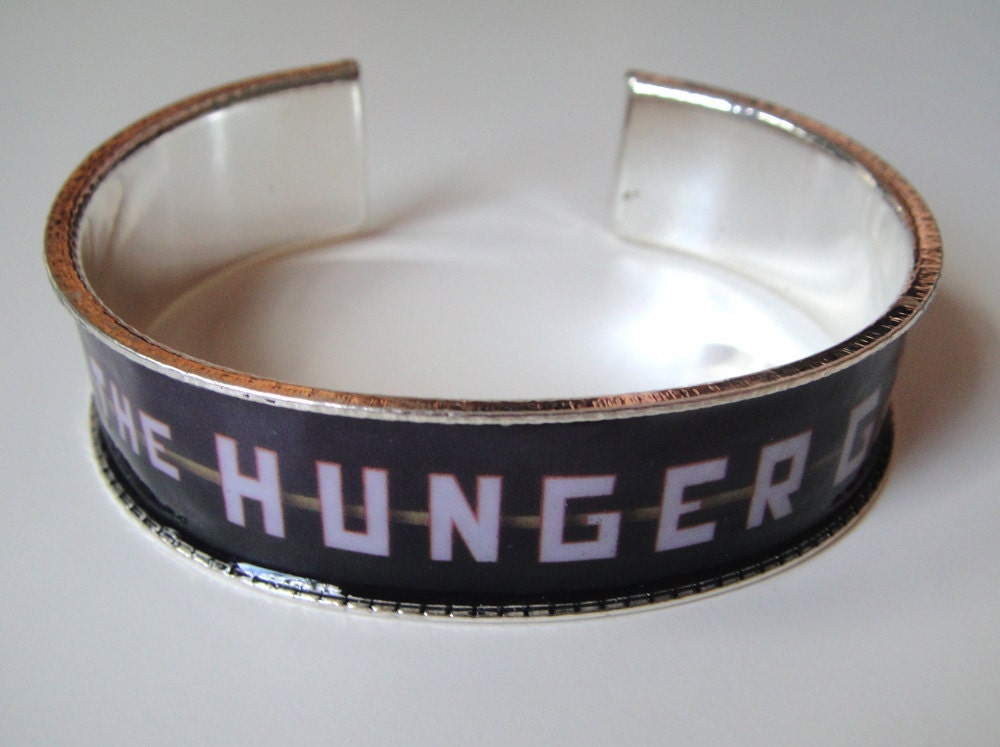 It's giveaway time again! In honor of "The Hunger Games" film opening March 23rd (eeeeee!), I'll be giving this bracelet to one lucky person. Here are the specs:
This unique bracelet features the binding (from the dust jacket) from Suzanne Collins' book, "The Hunger Games." The background is black with a gold arrow. The author's name is in red and the title is in bold white letters. A glossy sealer has been applied to the paper. The bangle itself is silvertone and measures 3 x 0.8 x 5.5 inches.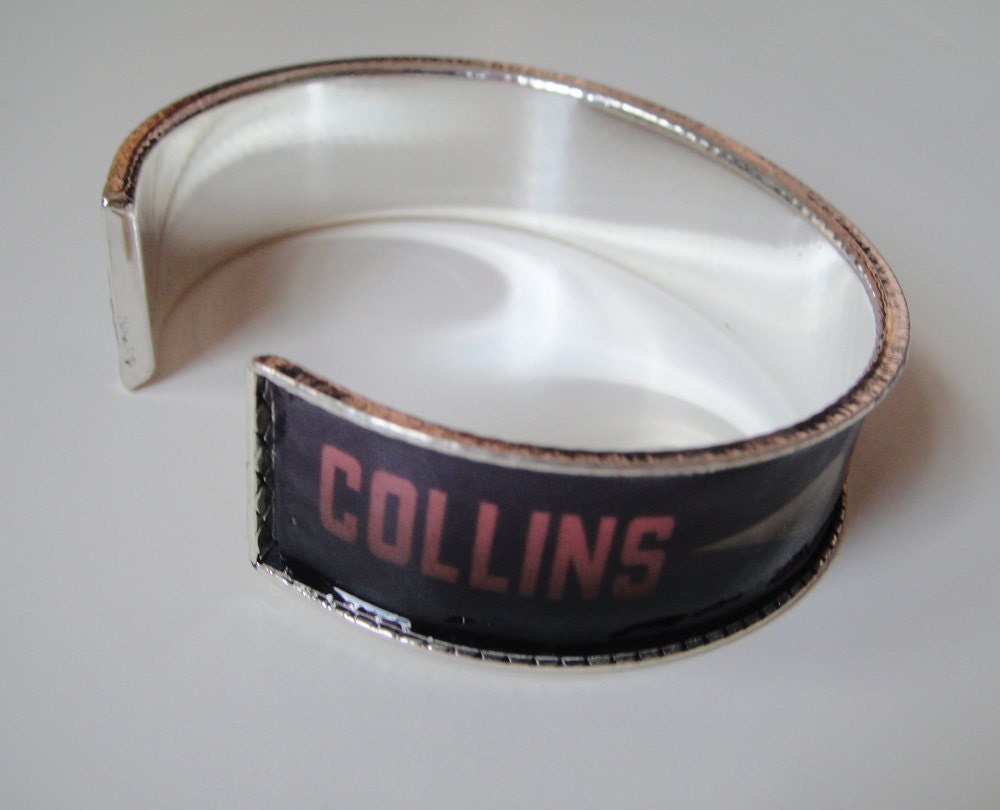 Leave a comment on this blog or post on my Facebook wall telling me your favorite Hunger Games character for a chance to win! You can post on my FB wall as many times as you like through Wednesday, EST. I'll announce the winner Thursday morning.
Can't wait to win? I have
another one
for sale in my shop (I also can do a custom gold bracelet as well).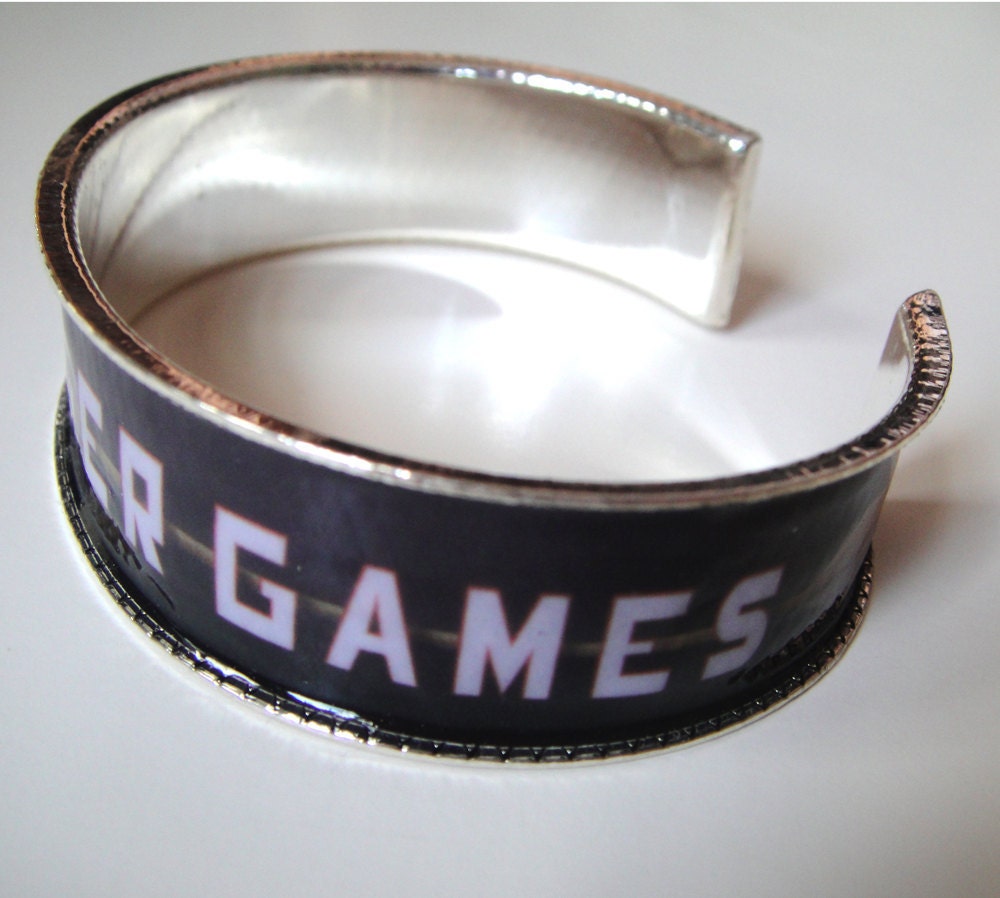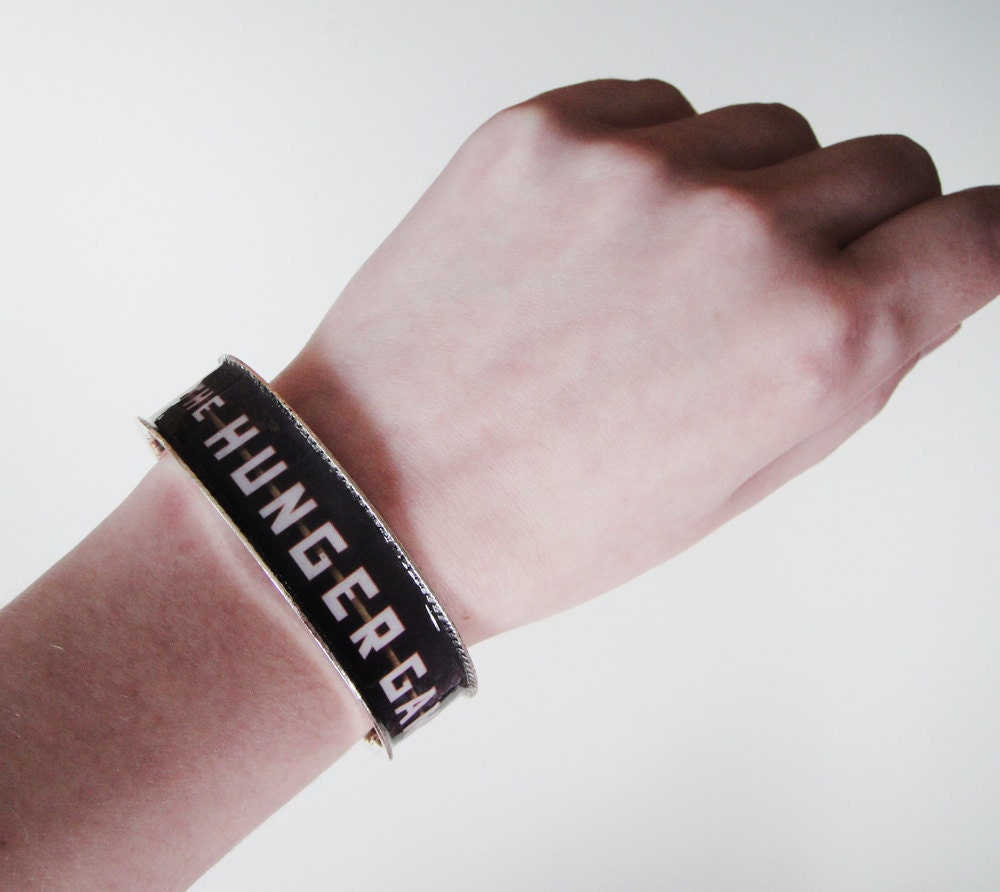 May the odds ever be in your favor . . . ; )