I've been working on a couple of custom orders for the past week or so and they are finally done and ready to show off! Both of these orders were intended as Christmas presents for family members. I feel so honored for one of my creations to be a part of a family's holiday. I'm so grateful that I have that opportunity! First up, a book spine bracelet from Wilkie Collins' The Woman in White.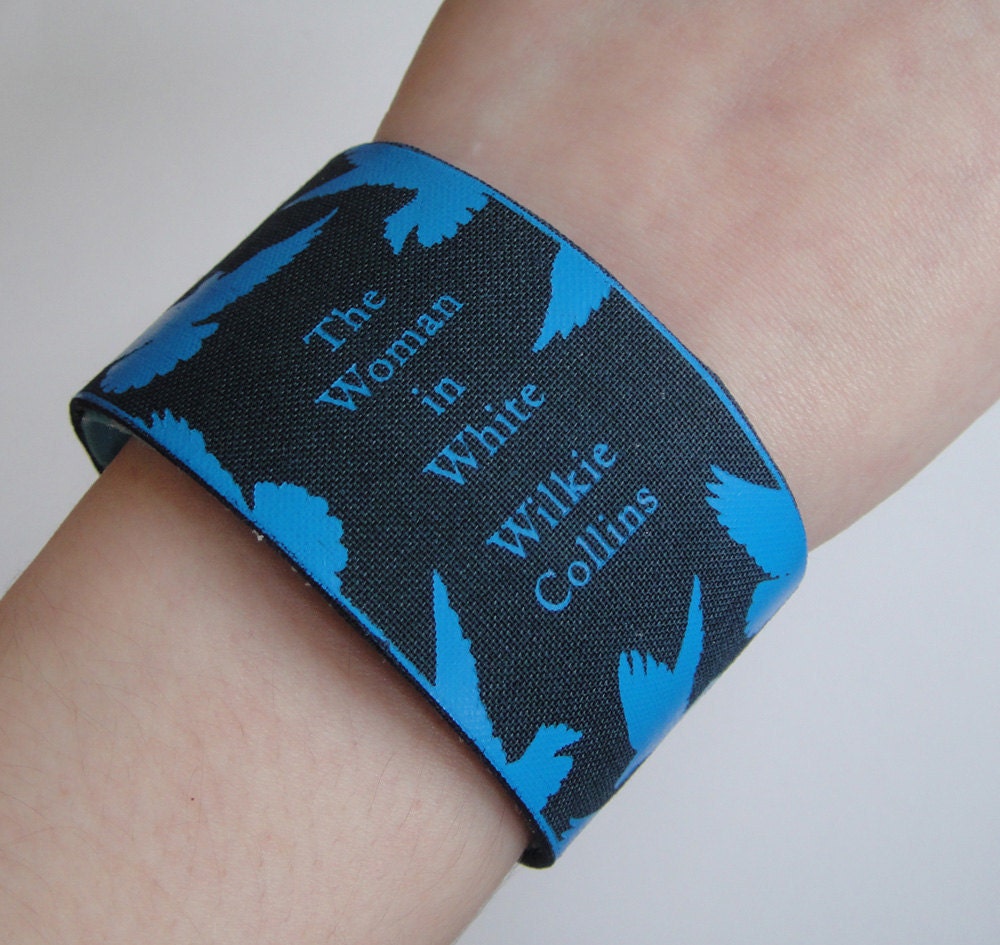 This is the first time I've made a 1 1/2 inch book spine bracelet. I think it came out lovely. : )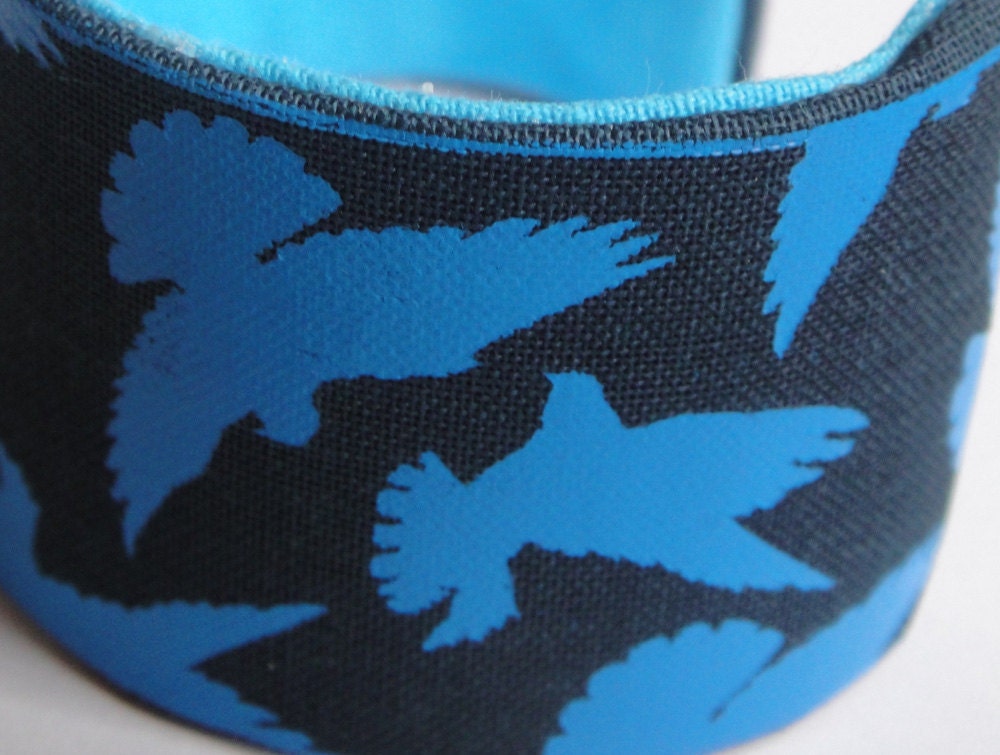 I will be making a clutch out of the cover of this book soon, so stay tuned . . . And now, for something completely different, a Breaking Dawn book purse.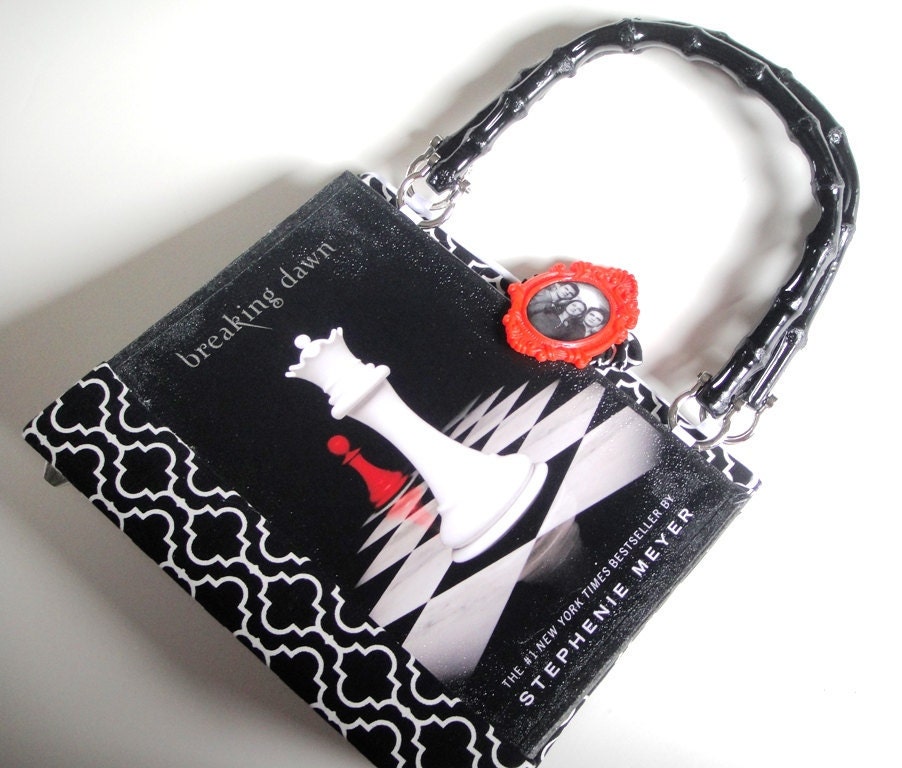 I tried a new way to coat the outside of the purse. I uses a ton more sealer but it gives it a beautiful texture and makes it super durable. It also makes the cover "sparkle" a bit, which is appopriate for a book about sparkly vampires. It also made a sort of obscura pattern around the queen chess piece, so I'm pleased with the results.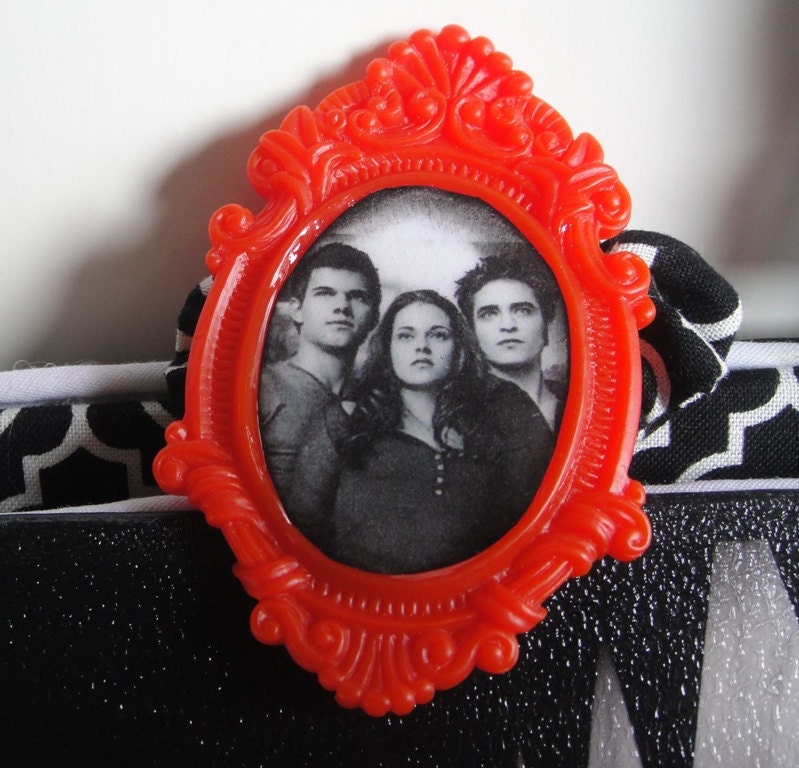 I made this button from a resin frame I purchased from
Pinky Noodles
on Etsy. I adore this shop and her unique resin findings. I'll be a regular customer there! I found this picture, made it black and white and inked around the edges. Then, I added sealer and voila! A custom button closure.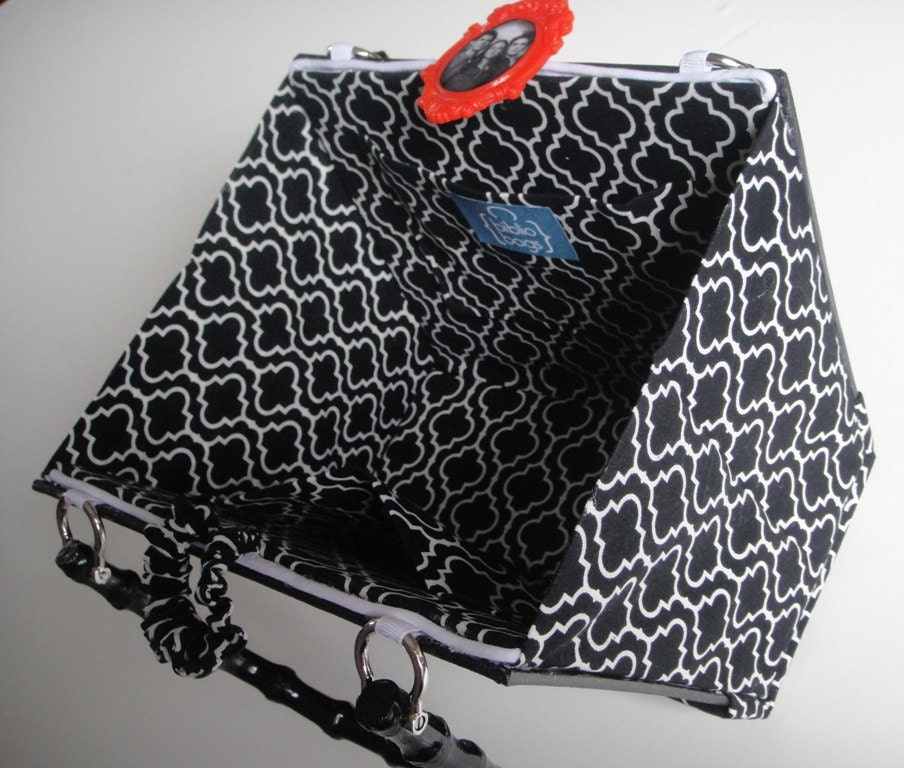 The customer told me she wanted a Victorian look for the purse. The cover of the book is very stark and modern so I was a little worried about finding a fabric that didn't distract from the cover image. I finally found this fabulous Robert Kaufman fabric and had to have it. I love it because it blends Baroque and modern styles . . . not to mention it's an amazing quality fabric. Plus, I die for any black and white geometric pattern. I'm not a "Twilight" fan but I would definitely carry this purse around! I'm really happy with the results and I hope the recipient is pleased as well.
This purse is the first one I've made in about three months and the first since my hysterectomy surgery. I was a little nervous since it's been so long. When I started working, it was like I hadn't missed a beat. It was natural to me and I was literally filled with joy as I worked. I love making these purses and I'm so lucky people actually pay me to do something I love!